Children's Heartbeat Trust was one of twelve Northern Ireland charities received donations from The Hospital Saturday Fund (HSF) at a special reception hosted at Queen's University Belfast on 4 September 2019. In total, £65,000 was donated to the charities at the event, which was held in partnership with the Community Foundation for Northern Ireland (CFNI)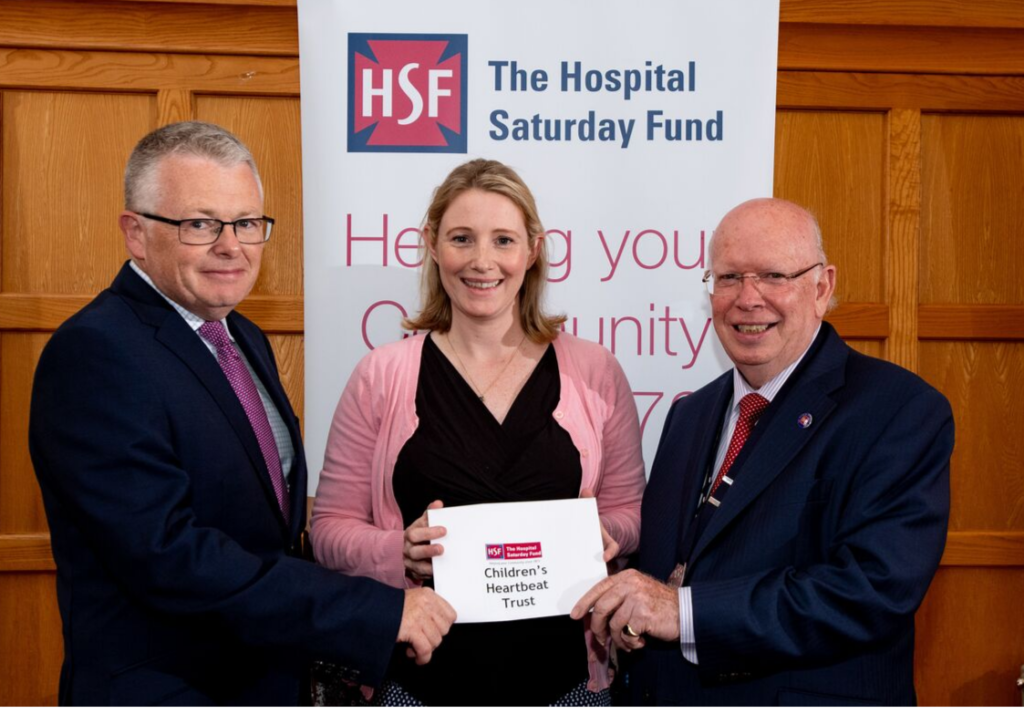 Paul Jackson, Chief Executive of The Hospital Saturday Fund said:
"We are delighted to continue the tradition of supporting many wide-ranging charities in Northern Ireland, many of which are less well-known. The Hospital Saturday Fund is honoured to support the efforts of such deserving charities and help in some way towards the exceptional, tireless work that they do in making such a huge and positive difference to people's lives.  We are very pleased to be working with the Community Foundation of Northern Ireland on this project and hope it is the start of a very fruitful relationship in which we can support many more charities in Northern Ireland."
As a small charity, we are delighted to receive these funds which will go towards Coaguchek INRange machines for paediatric cardiology patients in N.I living with congenital heart disease.

These machines will be purchased in partnership with the specialist paediatric cardiology nursing team at Clark Clinic, RBHSC who will provide training to families using the supplied equipment. The provision of these machines in tandem with training will allow parents to monitor their child's INR at home rather than having to make regular visits to the specialist centre. This home-monitoring approach has many benefits for the child and family;
– As these vital checks can be done at home, the child will have to visit the paediatric centre less frequently. As such their normal routines of home and school will be less disrupted.
– Home monitoring improves and encourages regular monitoring of the child's condition and allows the team based in the specialist centre to access accurate information quickly.
– Empowers families and patients to engage with the heart condition, promoting continued compliance with medical advice and independence through understanding as the child grows older.
Over 200 children are born with CHD in Northern Ireland each year. One third of these children will require open heart surgery, interventions and life-long care and treatment. 
The Hospital Saturday Fund grant will mean that 20 families currently visiting the specialist paediatric cardiology centre in Belfast frequently to have their child's INR checked will now be able to monitor this at home and send the readings into the specialist centre by telephone. This will make a huge difference to their daily lives.