At difficult times reading (or being read to) and talking with adults can help children understand and cope with their feelings in a developmentally appropriate way. Reading also offers a great way to spend time with your child, reinforce a sense of normality and security, and connect with them, all of which are important when facing a situation that might cause them anxiety or stress. Likewise, adult books can be a comforting source of information for  coping with difficult times, dealing with grief and opening other channels of communication. We are continually sourcing new materials for our book lending library and we hope that combined with our other services, our books will be a valuable source for all of our heart families dealing with difficult situations. Please have a browse through the titles we have available and get in touch if you would like to borrow a book. Email [email protected] or phone 02890 312228  
"Just Because"
Amusing and often touching, this story encompasses the issue of disability in a charming celebration of sibling friendship to which all children can relate.  
"Sometimes"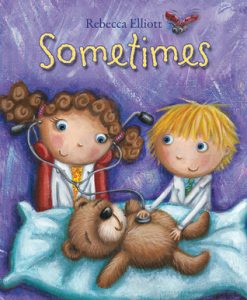 Toby and Clemmie return in this touching and amusing sequel to Just Because, proving that even a scary hospital can be a place for fun if you have the right attitude and the support of someone you love. Toby loves his big sister Clemmie. She always looks after him and he looks after her—no matter what. Toby knows his sister is very brave, but when she has to go to the hospital again, they both have to help each other face their fears. Together, they still find ways to have fun and make the hospital a much better place.  
"Mum and Dad Glue"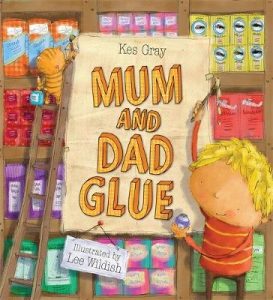 A little boy tries to find a pot of parent glue to stick his mum and dad back together. His parents have come undone and he wants to mend their marriage, stick their smiles back on and make them better. This rhyming story is brilliantly told with a powerful message that even though his parents may be broken, their love for him is not.  
"In my Heart"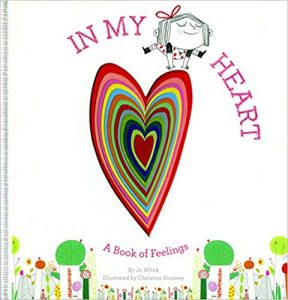 Happiness, sadness, bravery, anger, shyness . . . our hearts can feel so many feelings! Some make us feel as light as a balloon, others as heavy as an elephant. In My Heart explores a full range of emotions, describing how they feel physically, inside. With language that is lyrical but also direct, toddlers will be empowered by this new vocabulary and able to practice articulating and identifying their own emotions.  
"Love for Lawson"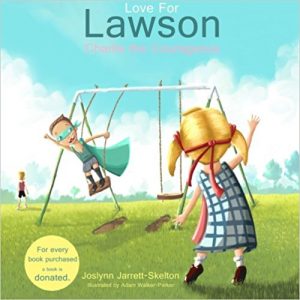 Meet Charlie! A courageous young girl who has had her fair share of battles in this world. After being born blue, Charlie needed a special surgery on her heart. Charlie was given super powers that only she knew, and wore her mighty heart scar on her chest proudly. Charlie and her friend Lawson teach children to love and embrace each other's differences.  
"The Invisible String"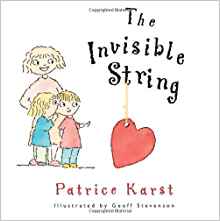 In this heartwarming story, Karst delivers a very simple approach to overcoming the fear of loneliness or separation from parents, written with an imaginative flair that children can easily identify with and remember.  
"How Are You Feeling Today?"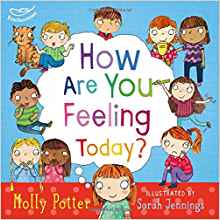 We all experience emotions and emotions are absolutely fine as long as we know what to do with them. Feelings arrive effortlessly enough but deciding what to do with them when they become overwhelming isn't so easy – especially when you are a child. Cue: this book! It provides children with several straightforward, entertaining and appropriate interactive ideas to help them deal with a selection of significant emotions.  
"What on Earth do you do when someone dies?"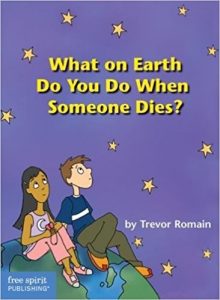 This book can help you through a painful time. Trevor answers questions you might wonder about–'Why do people have to die?' 'Is the death my fault?' 'What happens to the person's body?' 'How can I say good-bye?'–in simple, honest words. He describes the strong, confusing feelings you might have and suggests ways to feel better. He tells you it's okay to cry, talk about the death, grieve … and go on with your life.  
"The Heart and the Bottle"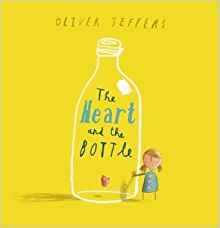 Once there was a girl whose life was filled with wonder at the world around her. Then one day something happened that made the girl take her heart and put it in a safe place. However, after that it seemed that the world was emptier than before. But would she know how to get her heart back? In this deeply moving story, Oliver Jeffers deals with the weighty themes of love and loss with an extraordinary lightness of touch and shows us, ultimately, that there is always hope.  
"Beyond Tears – Living after losing a child"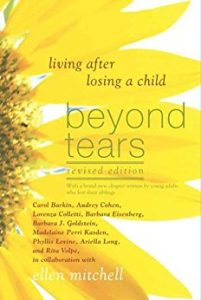 The death of a child is an unimaginable loss that no parent ever expects to face. In "Beyond Tears", nine mothers share their individual stories of how to survive in the darkest hour. They candidly share with other bereaved parents what to expect in the first year and long beyond: harmonious relationships can become strained; there is a new definition of what one considers 'normal'; the question 'how many children do you have?' can be devastating; mothers and fathers mourn and cope differently; surviving siblings grieve and suffer as well; there simply is no answer to the question 'why?' This sharing in itself is a catharsis and because each of these mothers lost her child at least seven years ago, she is in a unique position to provide perspective on what newly bereaved parents can expect to feel. The mothers of "Beyond Tears" offer reassurance that the clouds of grief do lessen with time and that grieving parents will find a way to live, and even laugh again.  
"On Grief and Grieving – Finding the Meaning of Grief Through the Five Stages of Loss"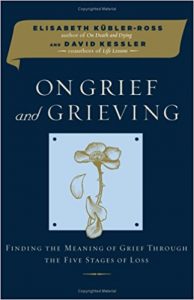 Elisabeth Kübler-Ross identified the five stages of dying: Denial, Anger, Bargaining, Depression and Acceptance. With On Greif And Grieving, Kübler-Ross and Life Lessons co-author David Kessler revisit the five stages in order to create a deeply empathetic and accessible guide for those in grief. The authors deliver insights and advice designed to help readers normalise their lives and find the courage to continue. Featuring sections on sadness, hauntings, dreams, coping, isolation, children, healing, and even sex, On Grief And Grieving fuses practical wisdom with spiritual insight as it forges a path to wholeness.  
"Shattered – Surviving the Loss of a Child"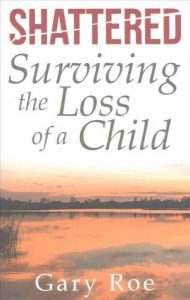 Unthinkable. Unbelievable. Heartbreaking. Whatever words we choose, they all fall far short of the reality. The loss of a child is a terrible thing. How do we survive this? Can we? Shattered: Surviving the Loss of a Child was written to help. Bestselling author, hospice chaplain, and grief specialist Gary Roe uses his three decades of experience interacting with grieving parents to give us this heartfelt, easy-to-read, and intensely practical book. In Shattered, Roe walks the reader through the powerful impact a child's death can have – emotionally, mentally, physically, relationally, and spiritually.  
"The Worst Loss – How Families Heal from the Death of a Child"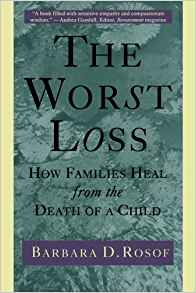 The death of a child is like no other loss. The Worst Loss will help families who have experienced this to know what they are facing, understand what they are feeling, and appreciate their own needs and timetables.