Ciaran was a very sick baby born via emergency C-section in the Royal maternity unit on 13th of October 2008.  Diagnosed with Digeorge syndrome after birth following the diagnosis of a rare heart condition called pulmonary atresia with vsd by his heart consultant Dr Casey.  He spent three weeks in Neo-natal unit. we were advised to have an emergency baptism. We were told his first operation would be a risky one but without it he would not survive and he received his first open heart surgery by Dr Gladstone at one month old.
After surgery he was in intensive care and ventilated.  After a time spent in the Clark clinic, he was transferred to his local hospital in Derry in November 08 and allowed to come home a week before his first Christmas!  Ciaran was a miracle baby but he was also still very sick – being admitted over ten times in his first year of life due to chest infections and low heart rate. Despite all of this he was a joyful baby.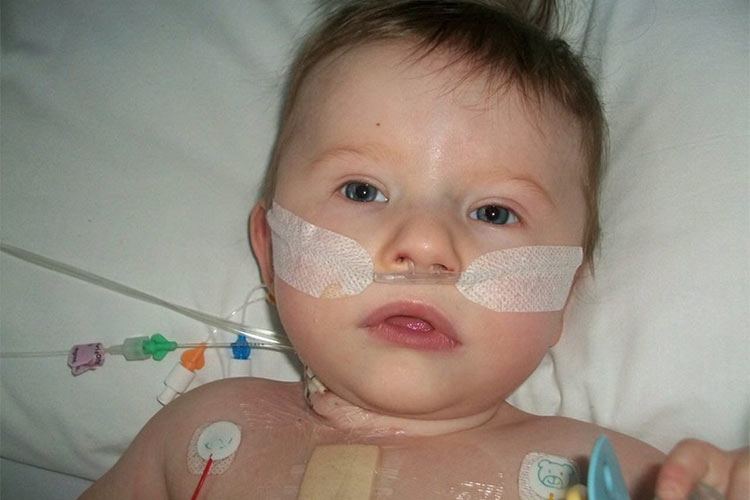 By two years old his care was transferred to Birmingham Children's Hospital where in March 2010 he underwent his second open heart surgery.  This time he spent three weeks in high dependency unit due to an infection. He recovered and in September 2012 he had his third open heart surgery where they managed to put in an artificial artery and close off extra blood vessels.
Ciaran is 7 now and his immune system is a bit stronger, he is in a specialist school also living with Digeorge syndrome he has overcome speech delay.  Last year he won an award for student of the year for his determination and hard work!  Over the years he has shown nothing but strength and we are amazed at how wise he is for his seven years.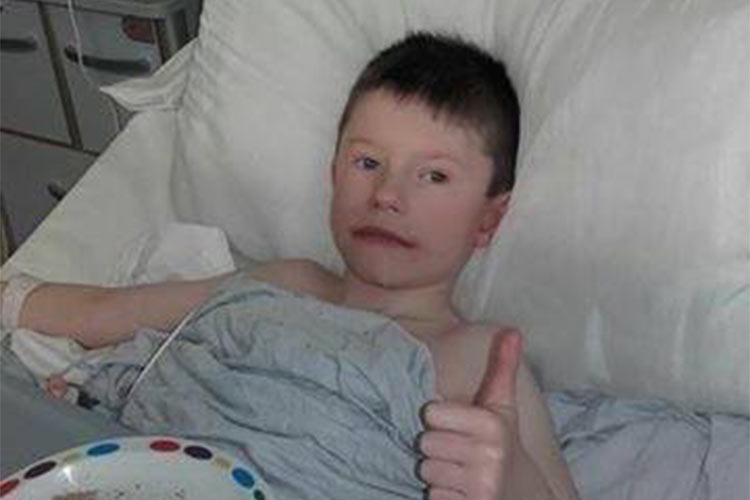 As we prepare him for his next trip to Birmingham Children's hospital next week for another catherization, we know he is a strong boy and will be okay whatever the outcome.  Ciaran's life is precious and he will always be fighting Congenital Heart Disease.  But thanks to the amazing doctors and nurses in both the Royal and Birmingham children's hospital he can lead a bit of a normal life and do the things he loves like playing with his cousins and friends. He has grown into a strong little boy and is ready to face every hurdle given to him.